Attaching a monitor to a pc via HDMI should be easy… right.
Well on hooking up a Benq E2420HD monitor to a MSi R6850 (PM2DIGD5), the image looked terrible.
It took a bit of tweaking but these are the steps you will need to follow to get things looking how they should.
Step 1. Catalyst Control Centre Settings
In my case the software was defaulting to set the scaling options to "under scaled"! (about -7.5%)
Turn the scaling off and set it to 0% as shown.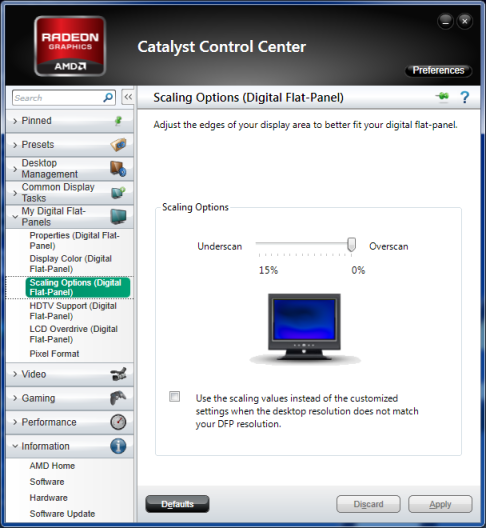 Step 2. Monitor Settings
You need to turn off the overscan feature, in the monitors OSD (on-screen display) settings.
Go to the Picture Advanced page and choose display mode